Joomla tags can be your best option for organizing your content. You can even consider Tags to be better than categories. A Joomla article can belong only to one category. A Joomla article can be associated with as many tags as you want. Joomla tags also work across extensions. If you create a Content Category, you can only use that with articles. However, tags work with Content, Contacts, News Feeds, and multiple other extensions.
In this tutorial, I am going to show you how to create a module showing all the content that has a particular Joomla tag. This process is a litte confusing, but the end result can be very helpful.
Go to Extensions > Modules.
Click New.
Click "Articles – Category":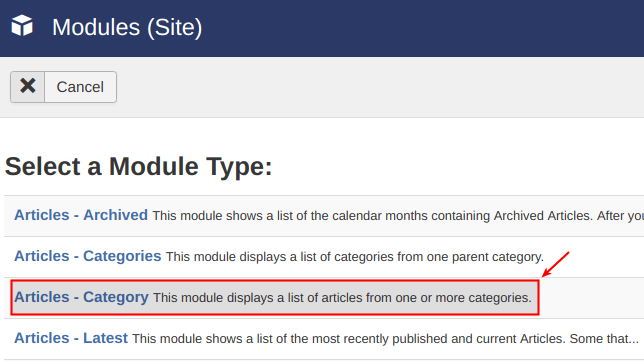 Click on the "Filtering Options" tab: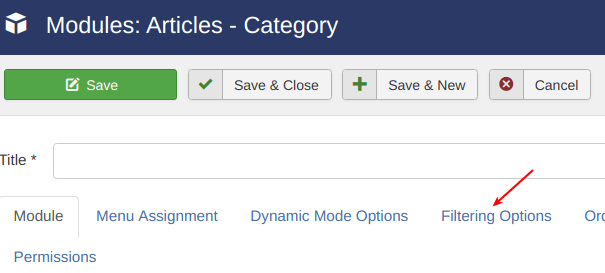 There is now a "Tags" field present.
You can now publish this module, and it will show all your articles (and contact forms, news feeds etc) that are using this tag.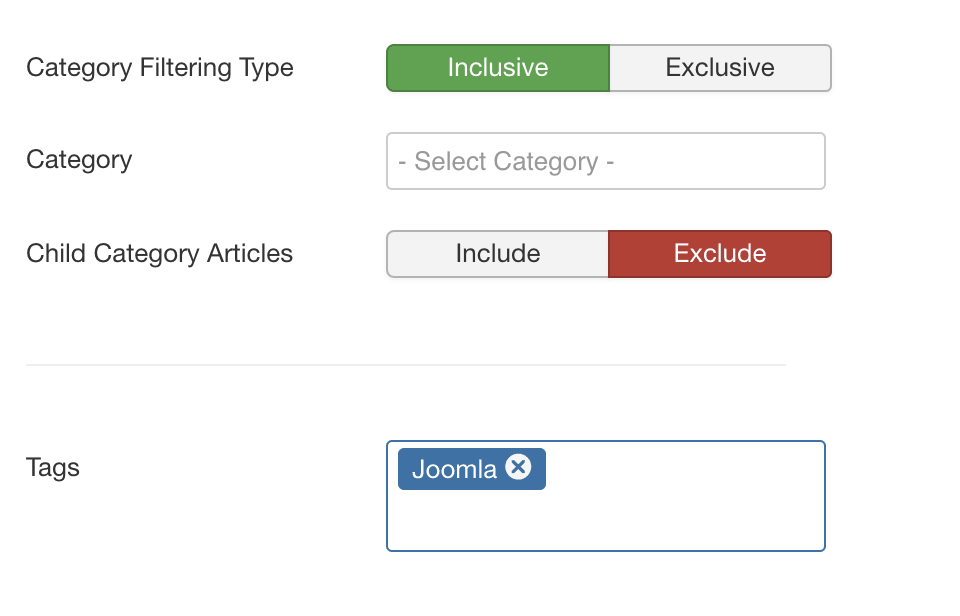 You are going to have lots of options for displaying this module, particularly under the "Display Options" tab.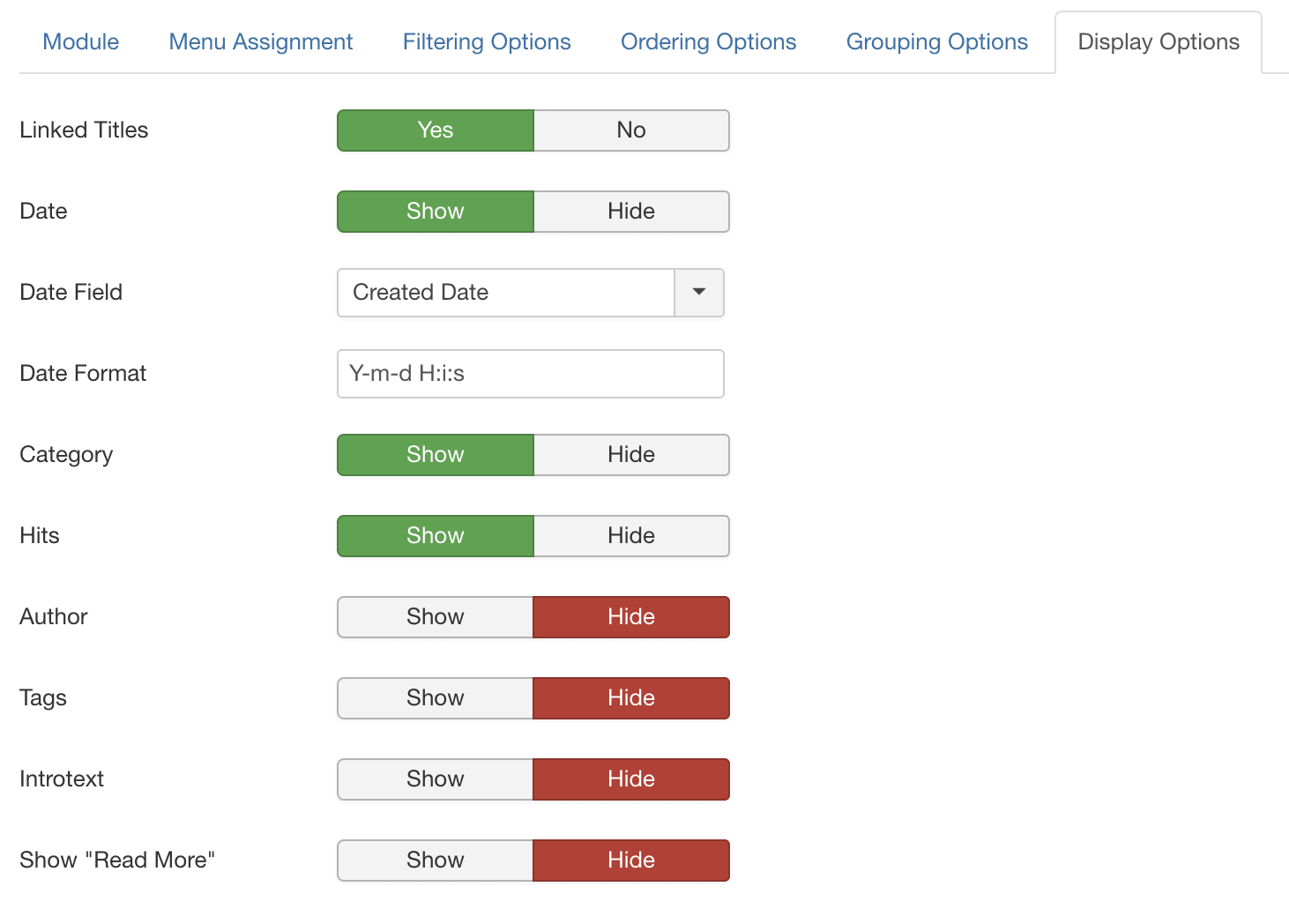 Once you've created your module, publish it on your site and you'll have a very useful new module: