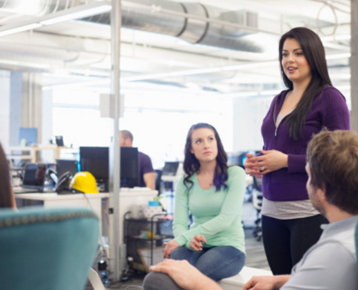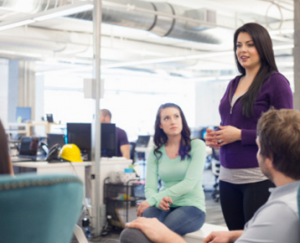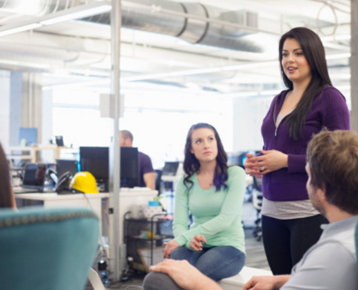 Search Engine Optimization is the process of improving the visibility of a website on organic ("natural" or un-paid) search engine result pages (SERPs), by incorporating search engine friendly elements into a website. A successful search engine optimization campaign will have, as part of the improvements, carefully select, relevant, keywords which the on-page optimization will be designed to make prominent for search engine algorithms. Search engine optimization is broken down into two basic areas: on-page, and off-page optimization. On-page optimization refers to website elements which comprise a web page, such as HTML code, textual content, and images. Off-page optimization refers, predominantly, to backlinks (links pointing to the site which is being optimized, from other relevant websites).
Sending Google snapshots of html that has been processed by your JavaScript
Once a sitemap.xml or robots.txt file is created, you can use grunt-html-snapshots to snapshot the files.
How to make sure your dynamic content is indexed
This snapshotting technique also can apply towards content that is dynamic in nature, such as content that is rendered by a database. For best results, it is important to design the infrastructure in a way that enables the content that is displayed to depend upon the URL provided. This strategy operates best with RESTful content and is very compatible with web design patterns, such as Model-View View-Model (MV-VM) or Model-View-Controller (MVC).
Process of developing FAQ pages
Several years ago, a consultant from Webtrends suggested that I follow this pattern:
Start with a set of keyword phrases that you want to target.
Choose one or two keywords that you want to form the base of your targeting.
Choose 30-50 keyword phrases that contain your base keyword.
Construct questions from these keyword phrases. Ensure that the keywords are contained in the questions.
Create a web page for each phrase. Place the keywords in these html tags:
Meta keywords tag
Meta description
Title
H1 tag
body text (paragraph tag)
How to prevent the site from appearing like spam to search engines
Ensure that you apply some variation in how you use your keywords. Otherwise, your site content may appear like spam to Google. For example, in your H1 tag, use the keywords in a sentence. Be sure to answer the question to the best of your ability.
Glossary pages
Glossary pages attract a very specific type of user, so it is very important to consider how the person will be using your site. Glossary pages are best when you are trying to provide a resource for people that will frequently refer back to your site. These pages tend to obtain high bounce rates, but if done correctly, they also tend to cause individuals to repeatedly come back to your site. The goal here is not necessarily to obtain an instant conversion. Instead, your goal is to provide a valuable informational resource to people on a particular subject. As people land on your site, they quickly obtain the desired information and usually leave. However, with some strategy, you can still convert these visitors into people that explore your site in greater depth.
Strategy for converting visitors from glossary pages
However, to effectively design glossary pages, it is critical to also offer provide internal links to additional articles for interested readers. This allows casual readers to get desired information and leave while also providing additional resources for more interested readers.  This technique also allows us you to track conversions as people that click on that particular link. The best way to create glossary pages is to create one glossary page for each keyword or keyword phrase that you are targeting.
Anjali Punjab
Affordable Umbraco Hosting
,
Best Umbraco Hosting
,
Cheap Umbraco Hosting
,
Digital Marketing
,
Email Marketing
,
Full Trust Umbraco Hosting
,
Growth Hack Tips
,
Growth Hacker
,
Recommended Umbraco Hosting
,
Reliable Umbraco Hosting
,
SEO
,
SEO Tips
,
SME Tips
,
Social Media Marketing Tips
,
Social Media Tips
,
Top Umbraco Hosting
,
Trustworthy Umbraco Hosting
,
Umbraco Hosting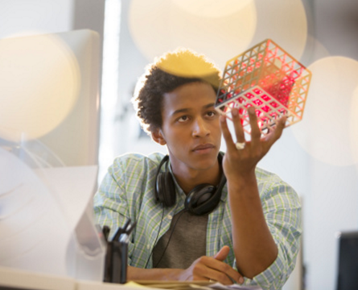 SEO Tips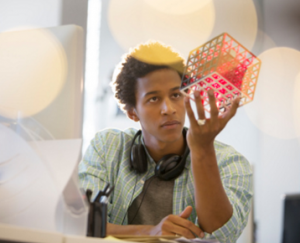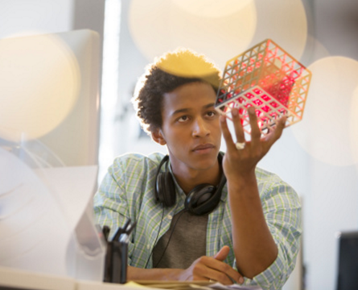 Search Engine Optimisation or SEO is the simple activity of ensuring a website can be found in search engines for words and phrases relevant to what the site is offering. In many respects it's simply quality control for websites. Having said that, if there was ever an industry that was little understood by outsiders it's SEO.
SEO is a marketing discipline focused on growing visibility in organic (non-paid) search engine results. SEO encompasses both the technical and creative elements required to improve rankings, drive traffic, and increase awareness in search engines. There are many aspects to SEO, from the words on your page to the way other sites link to you on the web. Sometimes SEO is simply a matter of making sure your site is structured in a way that search engines understand.
SEO Friendly URL Structure in WordPress
Some people say there is no such thing as SEO-friendly URL structure. They claim search engines are perfectly capable of making sense of any type of URL and pretty much any URL structure. In most cases, the people who say this are web developers.
What is an SEO-friendly URL Structure?
First of all, let me start by saying that it is always better to call in an SEO manager early in the development stage, so there is no need to make sometimes hard-to-implement tweaks afterwards.
From an SEO point of view, a site's URL structure should be:
Straightforward: URLs with duplicate content should have canonical URLs specified for them; there should be no confusing redirects on the site, etc.
Meaningful: URL names should have keywords in them, not gibbering numbers and punctuation marks.
With emphasis on the right URLs: SEO-wise, not all URLs on a site are of equal importance as a rule. Some even should be concealed from the search engines. At the same time, it is important to check that the pages that ought to be accessible to the search engines are actually open for crawling and indexing.
SEO Friendly URL Structure in WordPress
The Permalink Settings Page Explained
In WordPress, links are called Permalinks (short for permanent links). You'll see the term permalink structure and URL structure being used interchangeably.
First thing you need to do is to visit the Permalinks settings page in your WordPressadmin area.
Simply click on Settings link in the admin menu and then click on Permalinks.
Let us explain these options a bit, and how useful they are for users and SEO.
The first option which is called plain used to be the default WordPress URL structure. This is not an SEO friendly option.
The day and name option is somewhat SEO friendly as it has the post name in it. However, with dates, the URL becomes too lengthy. But more importantly after some time your content seems outdated, even if you regularly update it. Similarly, the month and name option also runs the risk of being dated.
However if you're a news publication, then you want to have the dates in your URL to show the recency and improve the user experience.
In our opinion, those two structures are only good for news sites. Business sites that are hoping to create ever-green content should avoid it.
Post name option is the most SEO friendly because it is short and pretty.
If you are running a larger publication, then you can use a custom structure that can also be SEO friendly.
In order to use a custom URL structure, you will need to add special tags in the custom structure box. For example, we use:
/%postname%/
Notice how each tag is wrapped between percent signs. Also notice the trailing slashes / before, after, and between the tags.
Creating Custom URL Structure with Available Tags
For the best results, we recommend using the options we mentioned above.
However, there are plenty of other combinations you can create using tags. Here is a list of tags that you can use to create your own custom URL structure:
%year% – The year of the post, four digits, for example 2016.
%monthnum% – Month of the year, for example 05
%day% – Day of the month, for example 28
%hour% – Hour of the day, for example 15
%minute% – Minute of the hour, for example 43
%second% – Second of the minute, for example 33
%postname% – A sanitized version of the title of the post (post slug field on Edit Post/Page panel). For example, if your post title is This Is A Great Post! It would become this-is-a-great-post in the URL.
%post_id% – The unique ID # of the post, for example 423
%category% – A sanitized version of the category name (category slug field on New/Edit Category panel). Nested sub-categories appear as nested directories in the URI.
%author% – A sanitized version of the author name.
Don't forget to click on the save changes button after choosing your permalink structure.
As soon as you press the save changes button, WordPress will automatically update your site's .htaccess file and your site will immediately start using the new URL structure.
Warning: Important Note for Established Sites
If your site has been running for more than 6 months, then please don't change your permalink structure.
You don't have to use the same structure that we used.
By changing your permalink structure on an established site, you will lose all of your social media share count and run the risk of losing your existing SEO ranking.
If you must change your permalink structure, then hire a professional, so they can setup proper redirects. You'll still lose your social share counts on the pages.
There's only one exception to this rule. If your site is using the plain URLs, then no matter how old it is, you should update the URL structure for better SEO. Yes, you will still use social share counts, but the benefits far outweigh that.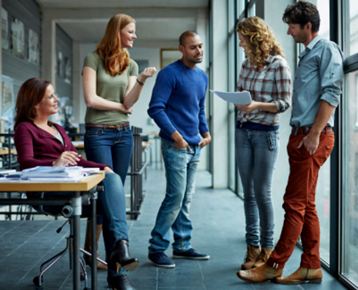 SEO Tips for WordPress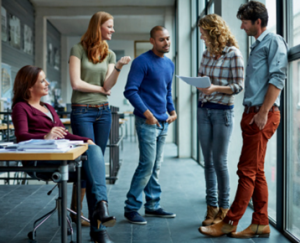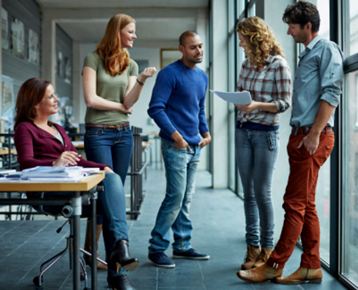 As a beginner to search engine optimization (SEO) you need to understand that there is no magic way to rank your web site in the first page of Google, Bing or Yahoo. Search engines are governed by complex algorithms and it takes a lot of effort to 'convince' them that your web site or page deserves one of the top spots.
Nevertheless, there are certain rules you can follow to optimize your web site and provide the bots with the necessary signals.  While the web is floated with SEO tips and advice these are explained in a theoretical level and not how they can be applied in practice. In my opinion, this is why most web site owners are confused and they either give up with SEO or simply do not get the expected results.
Easy Way To Increase Your WordPress Traffic
What sense does it make to have a beautiful theme and a killer portfolio that isn't search engine optimized?  Google, Bing, and Yahoo could care less about your pretty photos and web design.  They care about things like alt tags, file names, keywords, and hundreds of other really, really boring tech things.  Understanding those "boring tech things" might bring you new success.  Misunderstanding them could help to put you out of business.
Make the website about one thing.
It can be about other stuff, too, but choose one primary topic that is most essential to your message.
This step is important, so you may want to do a little keyword research before choosing a topic.
Mention keywords where they matter most.
Include your "one thing" in the site title, domain name, description, tagline, keywords, blog categories, page titles, and page content.
If you're on WordPress, you can change a lot of this in the General Settings or through a plugin like All in One SEO Pack (which I use).
Link to internal pages on your site.
A lot of content management systems automatically do this, but if yours doesn't, you'll want to be intentional about linking to your most important pages directly from your homepage and cross-linking them with each other.
Use a permalink structure that includes keywords.
Some sites have "ugly" permalink structures that use numbers to identify pages.
Don't do this. It's bad for SEO and just doesn't look good.
Use a URL structure that includes text, and make sure you include keywords in your URLs.
So instead of having a page's URL be this:
http://yoursite.com/?p=12
It should look more like this:
http://yoursite.com/coolpage/
Remove anything that slows down your website.
Page load times are important, so get rid of any non-essentials that bog down your website.
These may including music players, large images, flash graphics, and unnecessary plugins.
Use keywords in your images.
Include words that reflect your site topic in the image title, description, and alt attributes.
Also, re-title the file name if it doesn't reflect your main keywords (e.g. writing-tips.jpg instead of d1234.jpg).
Link to other websites with relevant content.
You can do this by including a blogroll, link list, or resources page on your website.
Of course, do it sparingly, as each outbound link is a "vote" for another site. However, if you do it well and people click your links, this tells search engines you are a trusted authority on your particular topic.
Update your website frequently.
Sites with dynamic content often rank higher than those with static content. That's why blogs and directories (like Wikipedia) do so well on search engines. They are constantly being updated with new content.
Make sure your website is indexed in search engines.
A lot of search engines will automatically find and index your content, but don't count on it.
You want to be sure engines like Google, Bing, and Yahoo are crawling your site, so that people are finding you online. (You can add them directly, if they're not.)
Have other websites link to you.
This is really, really important, when it comes to SEO. The bummer is that it's not something you can necessarily control. Other than creating excellent content, the only thing you can do is ask (which occasionally works).
My counsel is to spend the time you would trying to convince somebody to link to you on just writing great content. And, start guest posting on other blogs.
Regardless of what you do, know that inbound links are essential to SEO.
Stop changing your domain name.
The age of your URL is a factor in your site's search ranking, so be patient.
If you're launching a new blog every six months, you'll never see your site get the value it deserves.
Write like a human.
None of the above matters if you create content that sounds like a robot wrote it.
Write great stuff, follow the steps above, have patience, and you'll see results.
I realize that many of you have already started blogging, but many of these tips can be applied retroactively. And once if you done this, you can start writing regular content.