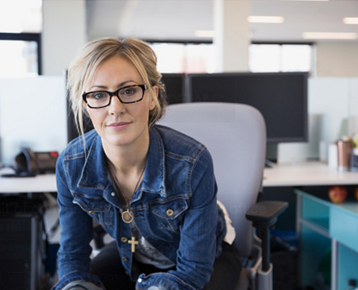 ASP.NET 5 Hosting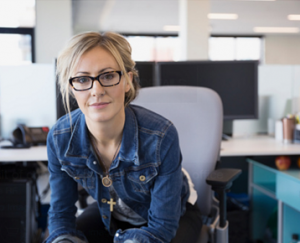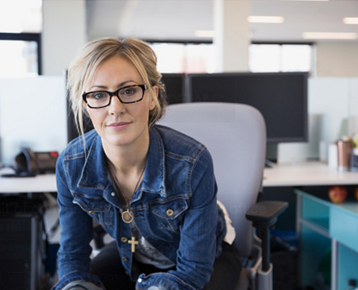 ASP.NET 5 Hosting has a new release and this one has a go-live license! As announced today, the RC1 is available and a new RC2 is coming in the future. The brand new version ASP.NET 5 (a.k.a ASP.NET vNext) can be developed and hosted on all three major platform – Windows, Linux and MacOS.
Getting started with ASP.NET 5 (TODO: Link to be updated with new Post for .NET tools) is not so hard after all and is definitely fun to play early. The biggest break through that comes to .NET and ASP.NET world is the capability to write and host anywhere.
Yes you can now develop and host a ASP.NET Web application – MVC or WebAPI even SignalR on any platform – Windows, Linux and MacOS. This has always been the de-facto standard for windows since long using Visual Studio (prior VS2015) but it can be fun on Linux and MacOS also using your favourite editors or Visual Studio Code.
Easy To Run ASP.NET 5 Website On IIS!
Going beyond demoware and experiments, to real applications, inevitably leads to thinking about hosting it somewhere – which, if your environment is Windows, most likely means IIS.
I have recently gone through quite some trouble getting it all to work, so I thought it might be useful to document and highlight some of the steps, which hopefully will save a bit of your time.
Run ASP.NET 5 Website On IIS – Adjusting Your Application
In order to be able to run on IIS, your application needs to include Microsoft.AspNet.IISPlatformHandler package. There is currently an 1.0.0-rc1-final version available which should be added as a dependency to your project.json.
You should then add the platform handler middleware to the Configure method in your Startup class:
app.UseIISPlatformHandler();
If you are using the latest (RC1) ASP.NET 5 templates, then the ASP.NET 5 Web Application template already references theMicrosoft.AspNet.IISPlatformHandler package and even has the above line of code in the Startup class by default.
Publishing your application
First of all you need to publish your application. If you are really old school, you may want to do it from Visual Studio and its classic "Publish" dialog, but it will not do anything magical – all it will do is just call into the command line dnu tool.
So instead, you can call it yourself from the folder of your web application (you can also pass the path to the web application project if you wanna invoke dnu from anywhere) and save yourself a hassle of even opening Visual Studio (or maybe you are on a Unix and you don't even have it).
dnu publish --runtime active
This command will publish your project and include the currently active runtime. You can obviously include a specific runtime too if that's your intention, by passign its name. The publish command has plenty of other options such as for example specifying the source inclusion or the out path.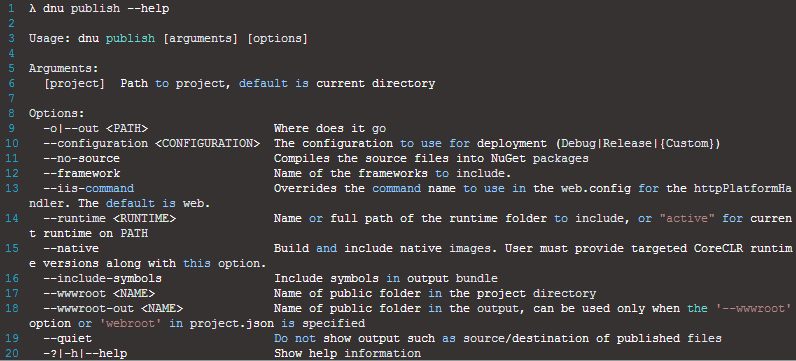 By default, the output path is bin/output in the same folder as your web application. The output can be xcopied to the server just like that.
The published source should have the following structure: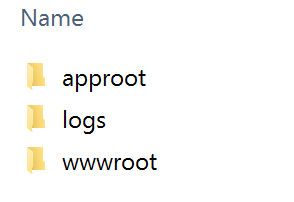 Inside the approot folder there will be a web.cmd file which can be used to start your app. You can also start it by simply getting into wwwroot and calling dnx web. Of course IIS knows nothing about all this, so you'll need some extra IIS setup to make it understand the external DNX process.
Setting up IIS
The prerequisite in IIS is that the HttpPlatformHandler module needs to be installed (minimum version 1.2). This component is nothing ASP.NET 5 specific – it simply allows process management for external processes that listen for HTTP requests and proxies requests into it; in this case it will be dnx.exe but it might as well be something like node.exe.
Once you have published your ASP.NET 5 app (previous step), you can proceed to setting up IIS.
Create a new application, and set the .NET CLR version on application pool to No managed code. We'll be calling into dnx.exeto start your application, rather relying on the classic w3wp process.
Point your website to the wwwroot folder inside your publish output (previous step) location – or wherever you copied it to. If you run the application pool using the application pool identity, you have to make sure that IIS_IUSRS has access to your publish folder.
If you navigate to your site now and everything just works, then great – you can stop reading this post as your job is done, but at this point, chances are things will not be working yet.
That wwwroot has a web.config file inside which should at this point look like this:

You may want to set that stdoutLogEnabled="false" to true immediately cause you'd want to get the errors, normally written to stdout of a hidden process, to be redirected to the log file.
Resolving errors
One possibility is that you see the following HTTP Error 500.19: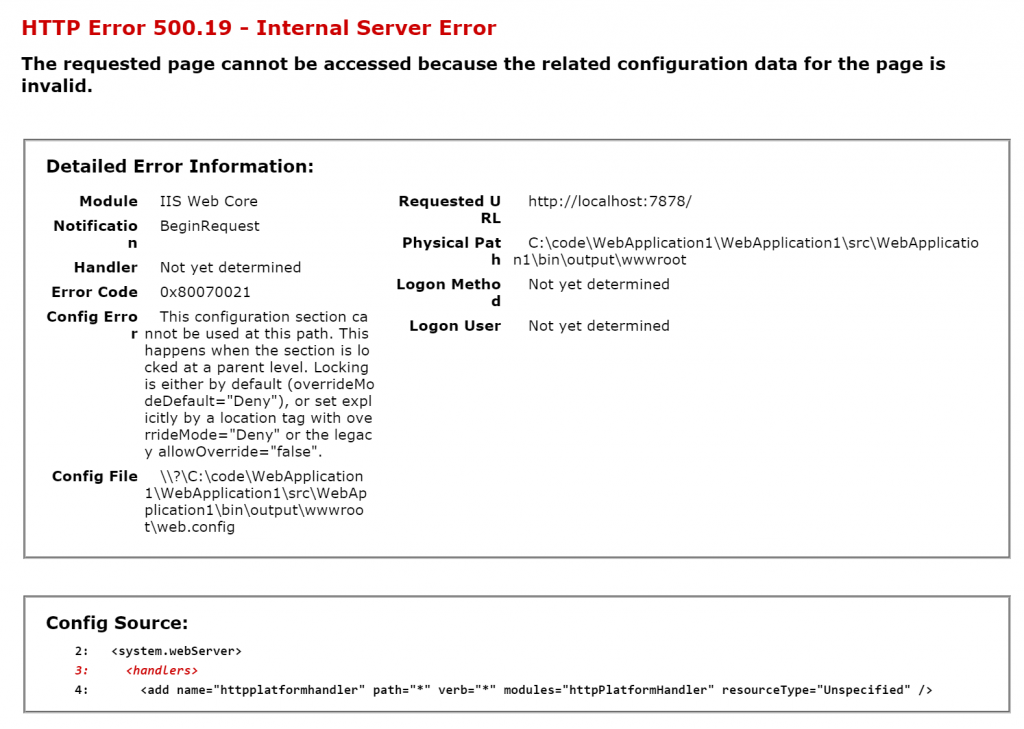 This is because at the global config level, the system.webServer/handlers section is locked. To unlock it, go to IIS Manager, select your server root in the left navigation tree, then choose "Configuration Editor" > type system.webServer/handlers in the section selection dropdown and press enter. Then choose "unlock section" from the right action pane.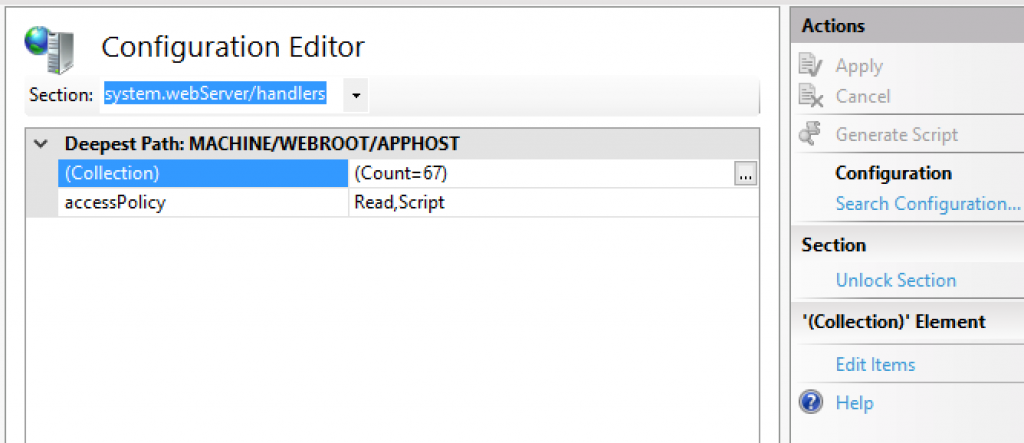 Another (or next) potential issue that you may encounter, is that you see a blank page, that appears to be stuck loading forever. If that's the case check the logs folder under the path defined in the web.config.
Most likely possibility is that dnx command is not being recognized. The reason for this is that the user used to run the IIS process doesn't have it in the PATH. To combat this, you can do a few things:
change the application pool user to a one that has DNX on the PATH (i.e. your own user account)
add the DNX environment variables as a system-wide variables:

DNX_HOME, should point to your DNX folder, for me it's C:\Users\filip\.dnx
DNX_PACKAGES, should point to your DNX packages folder, for me it's C:\Users\filip\.dnx\packages
DNX_PATH, should point to your DNVM cmd file, for me it's C:\Users\filip\.dnx\bin\dnvm.cmd

If you choose this approach, you have to make sure that IIS_IUSRS has access to all the above folders too. Note that on IIS 10 you can also set environment variables specifically for the application pool.

instead of using …\approot\web.cmd to start up your application, you can also hardcode a path to dnx in theprocessPath attribute of the httpPlatform inside web.config. If you do that, you also need to pass the web argument in the arguments attribute
Finally, there might some other issues not mentioned here, that you can identify through the log file. For example, perhaps you provided a custom path to the dnx.exe but have not provided the arguments ("web"). This type of error would simply show up in the log as the usage help for dnx.
Overall, I tried this process on IIS 7.5, IIS 8 and IIS 10 – and at the end it ran successfully everywhere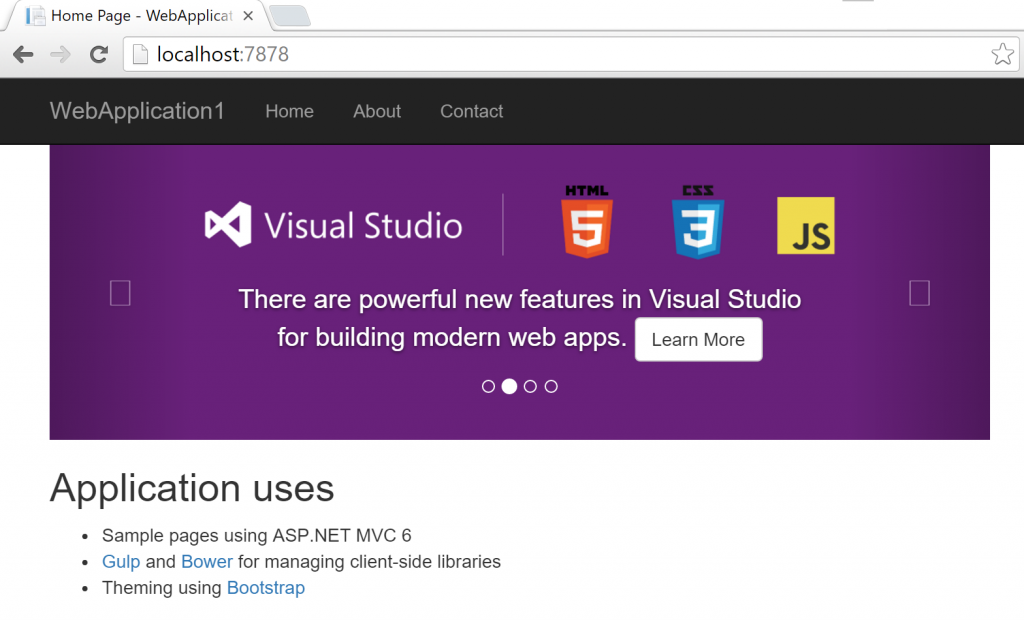 Looking for Cheap ASP.NET 5 Hosting?
We always very glad to help you! After make a research to find recommended ASP.NET 5 hosting for your ASP.NET 5 site, finally we choose ASPHostPortal as a winner for this category. Their team always ready to give the best services for their customers. Before that, please feel free to read the reviews about our ASP.NET 5 Hosting provider recommendation.
ASPHostPortal.com is a popular hosting company, who is committed to providing the most affordable world-class Windows ASP.NET hosting solutions for customers. The only focus of ASPHostPortal.com is Windows hosting, so its ASP.NET 5 hosting could come with the latest and stable Windows 2012 / Windows 2008 platform and many other key features.
ASPHostPortal.com is Microsoft No #1 Recommended Windows and ASP.NET Spotlight Hosting Partner in United States. Microsoft presents this award to ASPHostPortal.com for the ability to support the latest Microsoft and ASP.NET technology, such as: WebMatrix, WebDeploy, Visual Studio 2012, .NET 5/4.6/4.5, ASP.NET MVC 6/5.2/5.1, Silverlight 6 and Visual Studio Lightswitch. Click here for more information.
Why ASPHostPortal the Best and Cheap ASP.NET 5 Hosting?
100% Focus on Microsoft Windows ASP.NET Shared Hosting
They are specialists in:
Windows Server 2012 / 2008 Hosting
SQL 2014 / 2012 / 2008 hosting
ASP.NET 5/4.6/4.5 Hosting
ASP.NET MVC 6.0 / 5.2 Hosting
Silverlight 6 Hosting
IIS 8.5 Hosting
99,9% Uptime Guaranteed ASP.NET 5 Hosting
To provide the most reliable and fastest ASP.NET service, they use 100% DELL PowerEdge web servers and hosts them in the state-of-art data centers in US (Washington & Seattle), Netherlands (Amsterdam), Singapore, Hong Kong, United Kingdom (London), Australia (Melbourne), France (Paris), Germany (Frankfurt), Italy (Milan), India (Chennai). The data centers have a carefully control working environment in terms of power, cooling, connectivity, security as well as many other technologies to ensure at least 99.9% uptime. At the same time, its engineers keep making efforts in improving the infrastructure. As its customers, people could choose a data center close to their location to gain better access speed.
ASPHostPortal.com ASP.NET 5 Hosting is Cheap
ASPHostPortal.com ASP.NET 5 hosting has many different plans: For DNN shared hosting you can start with Host One Plan ($5.00/mo) or Host Two Plan ($9.00/mo), customers who sign up with minimum 1 year service can get Free Domain or Double SQL Space with their coupon code. This offer valid for Host Two Yearly Plan or above, plus any of the Cloud Hosting & Reseller Hosting paid yearly.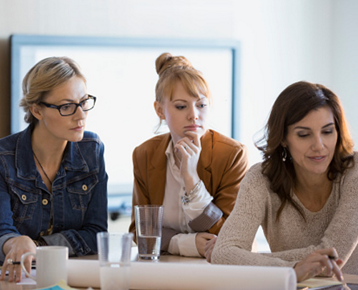 Cheap ASP.NET 5 Hosting Recommendation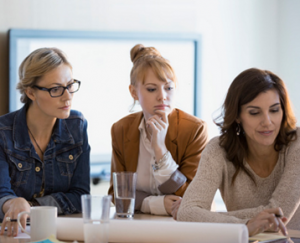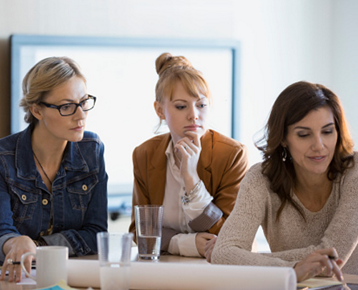 ASP.NET is an open-source server-side web application framework designed for web development to produce dynamic web pages. It was developed by Microsoft to allow programmers to build dynamic web sites, web applications and web services.
Are you looking for Cheap ASP.NET 5 Hosting? Finding a high quality Cheap ASP.NET 5 Hosting provider is crucial for your web application. Your ASP.NET 5 application can only run smooth if it will be hosted on a server which can provide a higher up time & plenty of computing resources. There're thousands of web hosting providers which offer asp.net hosting, but choosing Cheap ASP.NET 5 Hosting provider is a time consuming task. To make your buying decision easy we've concluded 3 Best yet Cheap ASP.NET 5 Hosting providers which are reliable and offer affordable ASP.NET 5 Hosting so that every one can afford it.
Cheap ASP.NET 5 Hosting Recommendation
| | | |
| --- | --- | --- |
| ASPHostPortal | DiscountService.biz | UKWindowsHostASP.NET |
| $1.00/month | $2.00/month | £3.00/month |
| Host 1 Site | Host 1 Site | Host 5 Sites |
| 1 GB Disk Space | 1 GB Disk Space | 1 GB Disk Space |
| 10 GB Bandwidth | 10 GB Bandwidth | 20 GB Bandwidth |
| Dedicated Application Pool | Dedicated Application Pool | Dedicated Application Pool |
| Support UTF-8 Domains | Support UTF-8 Domains | Support UTF-8 Domains |
| 30-Days Money Back | 30-Days Money Back | 30-Days Money Back |
| Latest ASP.NET | Latest ASP.NET | Latest ASP.NET |
| Plesk Control Panel | Plesk Control Panel | Plesk Control Panel |
| Windows 2008/2012 | Windows 2008/2012 | Windows 2008/2012 |
| SQL Server 2008/2012/2014 | SQL Server 2008/2012/2014 | SQL Server 2008/2012/2014 |
| Latest MySql version | Latest MySql version | Latest MySql version |
| | | |
How to Choose Cheap ASP.NET 5 Hosting Recommendation
Reliability and Speed of Access
Not only should the web host be reliable and fast, it should guarantee its uptime (the time when it is functional). Look for a minimum uptime of 99%. In fact, even 99% is actually too low — it really should be 99.5% or higher. The host should provide some sort of refund (eg prorated refund or discount) if it falls below that figure. Note though that guarantees are often hard to enforce from your end — especially if the host denies there was any downtime. However, without that guarantee, the web host will have little incentive to ensure that its servers are running all the time.
Data Transfer (Traffic/Bandwidth)
Data transfer (sometimes loosely referred to as "traffic" or "bandwidth") is the amount of bytes transferred from your site to visitors when they browse your site.
Don't believe any commercial web host that advertises "unlimited bandwidth". The host has to pay for the bandwidth, and if you consume a lot of it, they will not silently bear your costs. Many high bandwidth websites have found this out the hard way when they suddenly receive an exorbitant bill for having "exceeded" the "unlimited bandwidth". Always look for details on how much traffic the package allows. I personally always stay clear of any host that advertises "unlimited transfer", even if the exact amount is specified somewhere else (sometimes buried in their policy statements). Usually you will find that they redefine "unlimited" to be limited in some way.
In addition, while bandwidth provided is something you should always check, do not be unduly swayed by promises of incredibly huge amounts of bandwidth. Chances are that your website will never be able to use that amount because it will hit other limits, namely resource limits.
To give you a rough idea of the typical traffic requirements of a website, most new sites that don't provide video or music on their site use less than 3 GB of bandwidth per month. Your traffic requirements will grow over time, as your site becomes more well-known, so you will need to also check their policy when you exceed your data transfer limit: is there a published charge per GB over the allowed bandwidth? Is the charge made according to actual usage or are you expected to pre-pay for a potential overage? It is better not to go for hosts that expect you to prepay for overages, since it is very hard to forsee when your site will exceed its bandwidth and by how much.
Disk space
For the same reason as bandwidth, watch out also for those "unlimited disk space" schemes. Many new sites (that don't host videos or music) need less than 20 MB of web space, so even if you are provided with a host that tempts you with 100 GB (or "unlimited space"), be aware that you are unlikely to use that space, so don't let the 100 GB space be too big a factor in your consideration when comparing with other web hosts. The hosting company is also aware of that, which is why they feel free to offer you that as a means of enticing you to host there.
Technical support
Does its technical support function 24 hours a day, 7 days a week (often abbreviated 24/7), all year around? Note that I will not accept a host which does not have staff working on weekends or public holidays. You will be surprised at how often things go wrong at the most inconvenient of times. Incidentally, just because a host advertises that it has 24/7 support does not necessarily mean that it really has that kind of support. Test them out by emailing at midnight and on Saturday nights, Sunday mornings, etc. Check out how long they take to respond. Besides speed of responses, check to see if they are technically competent. You wouldn't want to sign up with a host that is run by a bunch of salesmen who only know how to sell and not fix problems.
Email, Autoresponders, POP3, Mail Forwarding
If you have your own site, you will probably want to have email addresses at your own domain, like [email protected], etc. Does the host allow you to set up whatever email addresses you want on your domain, so that mail can be forwarded to your current email address, or placed into a mail box on your web hosting account itself? Can you set an email address to automatically reply to the sender with a preset message (called an autoresponder)? Can you retrieve your mail with your email software?
Control Panel
This is called various names by different hosts, but essentially, they all allow you to manage different aspects of your web account yourself. Typically, and at the very minimum, it should allow you to do things like add, delete, and manage your email addresses, and change passwords for your account. I will not sign up with a host where I have to go through their technical support each time I want to change a password or add/delete an email account. Such tasks are common maintenance chores that every webmaster performs time and time again, and it would be a great hassle if you had to wait for their technical support to make the changes for you.
Web Server and Operating System
Is the type of operating system and server important?
In general, most people will want to sign up for a web host offering a Unix-based system (like Linux, FreeBSD or OpenBSD) and running the Apache web server. Most web-based software assume your website is running on such a system, and you will usually experience fewer compatibility issues with it. There are also a lot of guides available on the Internet on configuring such systems, so finding help when you need it is easier as well.
In my opinion, the only time when you will want to use a Windows server is if you're running Windows-specific programs, like ASP scripts. But even then, you'll probably be better off looking for a PHP-equivalent, and using a Unix-based system.
Price
I was actually hesitant to list this, but I guess it's futile not to. However, I would caution that while price is always a factor, you should realise ("realize" in US English) that you often get what you pay for, although it's not necessarily true that the most expensive hosts are the best.
Monthly/Quarterly/Annual Payment Plans
Most web hosts allow you to select an annual payment plan that gives you a cheaper rate than if you were to pay monthly. My current personal preference is to pay monthly with all new web hosts until I'm assured of their reliability and honesty. Paying monthly allows me to switch web hosts quickly when I find that the current host does not meet my requirements: this way, I'm not tied down to a bad web host because I have prepaid for an entire year. I do this even if the new web host guarantees that they will refund the balance if I'm dissatisfied, since at the point I sign up, I have no assurance that they will honour their guarantee. Later (usually after a couple of years), when I'm satisfied with the host, I may change payment plans to the discounted annual plans.
Resellers?
Not all hosting companies own or lease their own web servers. Some of them are actually resellers for some other hosting company. The disadvantage of using a reseller is the possibility that you are dealing with people who don't know much about the system they are selling and who take longer to help you (they have to transmit your technical support request to the actual hosting company for it to be acted upon). However, this also depends on both the reseller and the underlying hosting company. It is thus wise not to rule out all resellers; there are a number of reliable and fast ones who are actually quite good and cheap. In fact, a number of resellers sell the same packages cheaper than their original hosting company. If you find out that a particular company is a reseller, you will need to investigate both the reseller and the real hosting company.
International
If you don't stay in the USA, you have the option of hosting your site with some local provider. The advantage here is the ease of dealing with them (they are after all easily accessible by phone call or a visit), your familiarity with the local laws and easy recourse to those laws should it be necessary. It should be your choice if your target audience is local (eg a local fast food delivery service). On the other hand, hosting it in USA has the advantage of faster access for what is probably the largest number of your overseas visitors (particularly if you have an English-speaking audience). You also have a large number of hosting companies to choose from, and as a result, cheaper prices too.